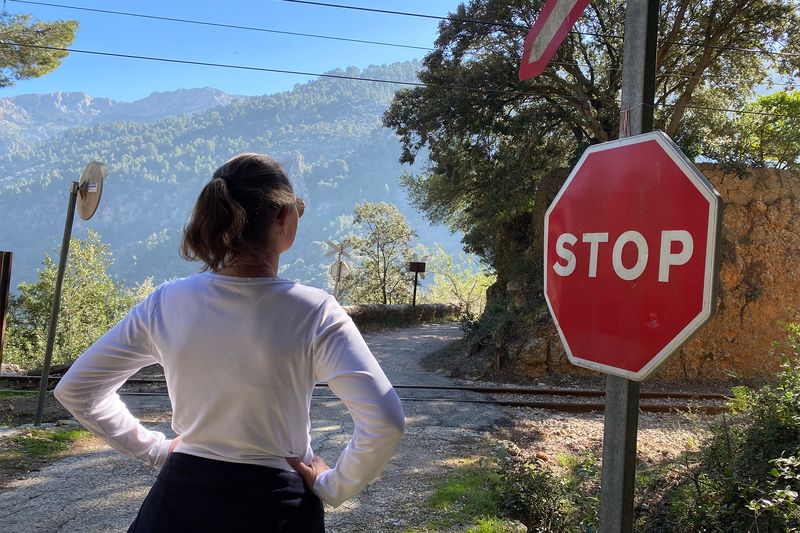 WHAT IS A LIFE COACH AND WHY DO I NEED ONE?
The Mystery of Life Coaching Explained.
Blog by Tiffany Barnard
24th of February 2021
Do you remember when you were little and people would ask you what you wanted to be when you grew up? I do, and I had an answer for them from about the age of 3. This is not because I was particularly precocious or even that sure of what I wanted to do! Not at all! My answer was the result of being told, from birth more or less, that I was going to grow up, go to university and then take over the family business. So I did.
Don't get me wrong! Even though I did what I had been told to do, I loved it and I would not be the same person today, had I not gone through that experience. It all comes back to life choices, but that is a topic for another day.
As we all know, life has a way of throwing us curveballs every once in a while, just to make sure we are paying attention. It was as a result of one of these that I sat down and thought…what now?
The more I thought about what it was that I wanted to do, the more I got bogged down in my own negative headspace where I felt that I was not qualified to do anything and that I had succeeded, up to now through dumb luck (Yes! I was a victim of imposter syndrome!), and the more I thought about it, the less I wanted to do.
Ironically, what I needed at that time, without knowing it, was a life coach! But I guess I can be forgiven for not knowing what it was that I needed since, life coaches are a relatively new profession in Europe. They have, until now, been much more ingrained in the American Culture. I don't know why…maybe because the Americans are better at asking for assistance or at least not as shy as we are.
The first thing that you have to know is that there is a life coach for just about everything you can think of but, let's stick to the bigger picture. Basically, a life coach help's you figure out what you want to change in your life and then helps you to attain those goals. That said, there are several common threads running through all niches of life coaching and a key aspect of all life coaching is confidence. Regardless of what it is that we aim to achieve, we are often held back in some way by a lack of self-confidence. (You can check out my webpage for more information: "What is a life coach"?)
Sometimes we don't have the confidence in ourselves to take the next step; we don't trust our own intuition or ideas and need a sounding board; we feel overwhelmed by our ideas and have no idea how to move forward; sometimes we know where we want to go but we don't know how to get there and just need a little help.
A life coach will help you to get to the crux of your issue and then guide you through the different options open to you. The great thing about having a coach is the feeling you will have that you are not alone on your journey. Change is a lot less daunting with someone by your side.
Here in Europe people are still a little fuzzy about what to expect from a life coach. Will they ask you to lie on a couch and talk about your childhood? Nope! That's a psychiatrist. Well, it's a psychiatrist if you get given medicine, otherwise it's a psychologist, they can't prescribe medicine, or it might be a therapist. Confusing? It can be. And we haven't even slotted in the life coaches! What's the difference between a therapist and a life coach? How do I know what I need?
Well, the fundamental difference between a therapist and a life coach is that the therapist will focus on your mental health and emotional wellbeing, while a life coach focuses on setting and achieving your goals and eliminating the obstacles in your way.
So, if there is no couch how does it work? That's easy! Most life coaches work online now so you don't even have to get in the car! Brilliant! It also makes it so much easier to find the right coach for you, since you can choose anyone from anywhere! But it is really important to find someone who you get on with and, most importantly, who you trust! Don't forget that the whole point of a coach is to get guidance, so you have to trust them!
Life coaching is all about the coach listening to you. They will listen to everything you say and then ask questions. The questions are designed to figure out what you really want. Once you have identified your goals the coach will guide you through all the options. They will never give you the answers! If you want answers, ask a consultant! The life coach will show you the different paths open to you, with the pros and cons of each and it will be up to you to choose the one you want to take.
Obviously, once you have chosen, the coach will be there to support you and keep you accountable, all the way through to you achieving your goals. Depending on what you what to change or achieve in your life, this takes anywhere from 2 to 6 months; sometimes longer and you might even decide to stay with your coach and check in on a regular basis. That really depends on what you are looking for in your coach.
So, with all that said and done, who needs a life coach? Everyone! Well, anyone who wants to do something today to make tomorrow better. Chances are, if you are asking the question "Do I need a coach?" you would probably benefit from some form of coaching.
I believe that we all need life coaching at some stage of our lives. I think that although we can often do it all alone, it is so much easier, less painful and more efficient if we ask for some help, and as Les Brown said, "ask for help, not because you are weak, but because you want to remain strong"!
If you are feeling stuck and don't really know why, or you have a mean inner voice that keeps you down, or maybe you have a ton of good ideas and don't know which one to choose, don't wait any longer. Reach out and do something that the future you will thank you for.
I look forward to connecting with you!
P.S. How did my journey in a rudderless boat end? I became a life coach!
BOOK YOUR FREE DISCOVERY CALL
Tiffany is an Associate Certified Coach (ACC) which was awarded by the International Coaching Federation (ICF), the leading global organisation dedicated to advancing the coaching profession by setting high standards. Tiffany trained at the Institute of Professional Excellence in Coaching (iPEC). Tiffany is also an Energy Leadership™ Index Master Practitioner (ELI-MP) and a COR.E Transitions Dynamics™ Specialist (CTDS).