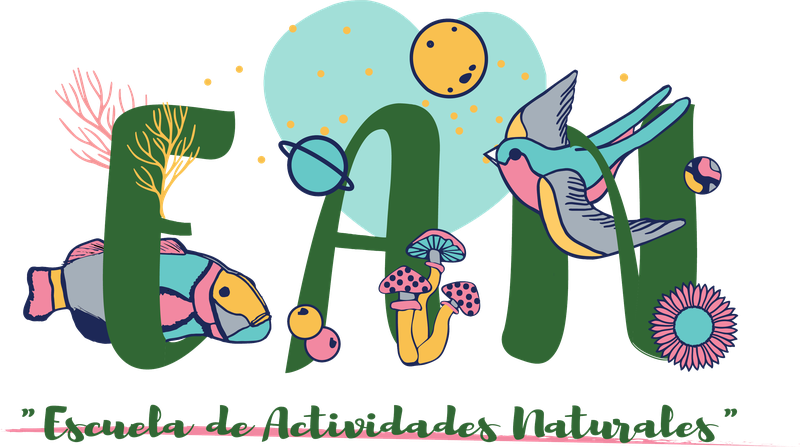 ENTREPRENEURSHIP.
What´s behind the fear?
Guest blog by Ignacio Gallo Campos
12th of May 2021
It is my honour and indeed my privilege to be able to share the insights and philosophical ponderings of my very good friend Ignacio Gallo Campos.
I first met Ignacio when I was starting out as a coach and he agreed to let me "practice" my budding skills on him and for that I will be forever in his debt.
Ignacio had taken the decision, a few months before we met, to jump off the gravy train and take the leap into the unknown territory of entrepreneurship.
Why did he do this? Easy!
He was sick of living a life he didn't like or want. His dream was to establish an enterprise that promoted and reconnected, people with nature through various guided, outdoor activities.
And guess what? That is exactly what he did.
Ignacio founded the Escuela de Actividades Naturales which is based in Catalunya, but also operates in Madrid and Valencia, offering various activities such as fishing, gastronomic wild walks and stargazing excursions.
Anyone who is lucky enough to be able to share their experience of nature with Ignacio will also be lucky enough to share in his kindness, patience and his deep knowledge and true love of nature.
Enjoy!
ENTREPRENEURSHIP. WHAT´S BEHIND THE FEAR?
So more fear. Now, a fear that each one of us can transform into whatever we want: creativity or anxiety? And it goes from time to time...
For 20 days I've found myself depending on nothing more than myself to generate income. For the moment I have generated zero.
However, I have generated a few expenses...
This situation thought quickly generates anxiety, at least in me.
Although later and calmly I understand and feel that it is as it should be. From there what I continue deciding is to tap into my inner power and creativity to reaffirm a decision somehow vertiginous.
It is curious that it is also at this moment where the universe, at least in my case, is putting more obstacles in my way. The car has broken down twice in 3 weeks, necessary but unexpected dental expenses, and others that didn't happen when I was working for someone else.
I think that all this, besides the general situation that I don't want to talk about much, since the "mass media" are in charge every day of continuing to accentuate it, is giving me some headaches, and in the heart and soul, from time to time.
Some of the things that are helping me during these intense moments are: personal care, a healthier and more varied diet, sports, meditation, professional help from therapists in various fields and alternative therapies, of course they are helping me a lot to move forward.
Of course family, friends and my dear wife who are there day in and day out, are making this adventure much more beautiful than a "solo mission".
They are also taking up again my hobbies such as music, sports, martial arts, cooking, pounding the guitar, going out to nature and the sea more than before are making all this even better.
But I won't deny that I feel afraid and quite vulnerable these days as well, and recognizing this doesn't embarrass me at all. I feel as if I were on a boat, sometimes alone and I feel that I will have to cross a storm that I do not know much about, although I still think that I will learn from it and it will be worth it.
In any case, I am going to follow this path that I myself have wanted to take for a long, long time, for myself and for nature, which is something that needs a lot of attention, now more than ever.
To those of you who read this I invite you to take a look at it and share the website of the School of Natural Activities with your acquaintances, companies and friends, to see if at any time you will be encouraged to hire our services of approach and ancestral knowledge about plants, mushrooms, orientation and survival, as well as sustainable fishing.
happy!
Also, as always, I send you a big hug and I leave you the links to the trilogy of books that you have available in various formats and platforms.
Be happy!
BOOK YOUR FREE DISCOVERY CALL
Tiffany is an Associate Certified Coach (ACC) which was awarded by the International Coaching Federation (ICF), the leading global organisation dedicated to advancing the coaching profession by setting high standards. Tiffany trained at the Institute of Professional Excellence in Coaching (iPEC). Tiffany is also an Energy Leadership™ Index Master Practitioner (ELI-MP) and a COR.E Transitions Dynamics™ Specialist (CTDS).